Students find the right study quicker, with less stress
With 55,000 pages, 400+ contributors and an outdated CMS, Maastricht University desperately needed a new website. Contrary to previous updates, the Marketing Director wanted to go beyond a CMS update and focus on what kind of content they should produce.
ContentKings started with a task analysis, created a content strategy and developed a solid foundation for the new design and development of maastrichtuniversity.nl. This resulted in 90% fewer calls from applicants to the university helpdesk.
Maastricht University embraced our Customer Job vision. The 9 Customer Jobs are an integral part of the UM online strategy.
Vital information for study choice
For years, Maastricht University struggled with on-boarding students through their website. The content management system (CMS) had technical issues and over 400 contributors had piled up 55,000 URLs between them. This required a new vision for both content and content management.
Maastricht University is one of the highest ranking young universities worldwide. It's unique profile includes:
a problem oriented education structure,
a very international character and
a multi-disciplinary approach of research and education.
Maastricht University actively seeks cooperation with society and business. Its inspiration is responding to urgent and relevant issues in society.
Facilitating a perfect match between students and programme
Matching the right students with the right bachelor programme is a challenge for any university. Maastricht University – with over 50% international students – has the extra challenge that prospective students are often not able to visit an Information Day.
The website had issues. Prospective students would lose their way, and helpdesk telephone lines burned red hot at admissions time. Researchers meanwhile could not really get an overview of what Maastricht University actually does.
Technical errors meant the Drupal CMS needed updating. 55,000 web pages and 400 contributors added extra burdens. Change was urgently needed.
Focus on the end user
Maastricht University wanted a new website based on new content, not just on new IT. This meant a broader vision than an update to the CMS.
The new site focused clearly on the end user: providing the right information in the right form at the right time for prospective students, researchers, employees and other visitors. It focused on the reason for their visit: their Job-to-be-Done. ContentKings introduced a focus on the Jobs to be Done off the different target groups.
From 55,000 to 3,000 webpages. The result of the focused effort of the client team with ContentKings.
Content strategy, content design and production
From the start of the project, ContentKings collaborated with partners Zuiderlicht and Finalist to realize a new website for Maastricht University.  During this process we worked on:
Content strategy for all target audiences and channels of Maastricht University (9 Customer Jobs)
Follow-up of the content strategy to support the development process of the new site (Customer Job Canvases)
Content plan for the editorial team (50 Content Formats)
Support of the editorial team (consultancy, presentations, guidelines, editorial manual)
Editing (almost 1,000 web pages).
In detail
Using a combination of user research tools we created an inventory of user needs. The tools included: online statistics, online questionnaires and task analysis interviews. With these tools we could explicitly find the questions and describe the customer jobs that end users have.
The resulting content strategy matched internal goals with the desires of external stakeholders. During this process we involved as many departments from Maastricht University as possible. The decentralized structure of the existing website made this participation essential for the success of the project.
During our proces of research and analysis we discovered 9 customer jobs for all end-users of the website. What are the questions of users that the website of Maastricht University needs to answer?  In close cooperation with the Maastricht University team and based on the content strategy, we designed formats for the website.
Parallel to building the site the editorial team developed rapidly. The editorial team worked in the Tapijnkazerne, a new location of Maastricht University.  Twenty editors worked for months to review the CMS, redesign the formats and produce all the content.
Next to these activities we produced 1,000 pages, specifically for 'Applying for a programme' and 'Support'.
In 2014 Maastricht University faced a major challenge with a 55,000 URLs and high volume of calls and mails for the international help desk. ContentKings developed a convincing content strategy for Maastricht University with a strong focus on the end user: prospective students, scientists and alumni.

Their method helped our organization coordinate our efforts and integrate the organization of our information. Not only did ContentKings know what works for our end-users; they were also able to inspire the rest of the organization.

Manon Gorissen
Manager Digital Innovation at Maastricht University
The result: a task-oriented site
New site answers all questions of end users, with priority information clearly presented.
Orientation Bachelor program presented upfront.
90% drop in helpdesk calls by some faculties.
Academic research receives the attention it deserves.
Clear picture of living and studying in Maastricht, with a special online Information Day section for international students.
Maastricht University really embraced the Customer Job vision by ContentKings. The 9 Customer Jobs are an integral and prominent part of the Communication guide for the UM website.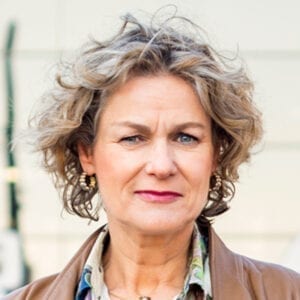 Ellen Altenburg
Want to know more about Customer Jobs? Want to know what ContentKings can do for your project? Contact Ellen.
Contact Ellen